"Stay Liberty"
Secludely located amongst farm fields with a backdrop of rugged mountains in Furano, Hokkaido, Goryo Guest House is an 80 year old farm house which was lovingly renovated by ourselves.

Our "Stay Liberty" concept brings you anything such as visiting tourism sites, reading a whole day, enjoying the food in our Cafe, chatting with other guests, cooking,etc... Enjoy your fun time in Goryo Guesthouse / Cafe Goryo!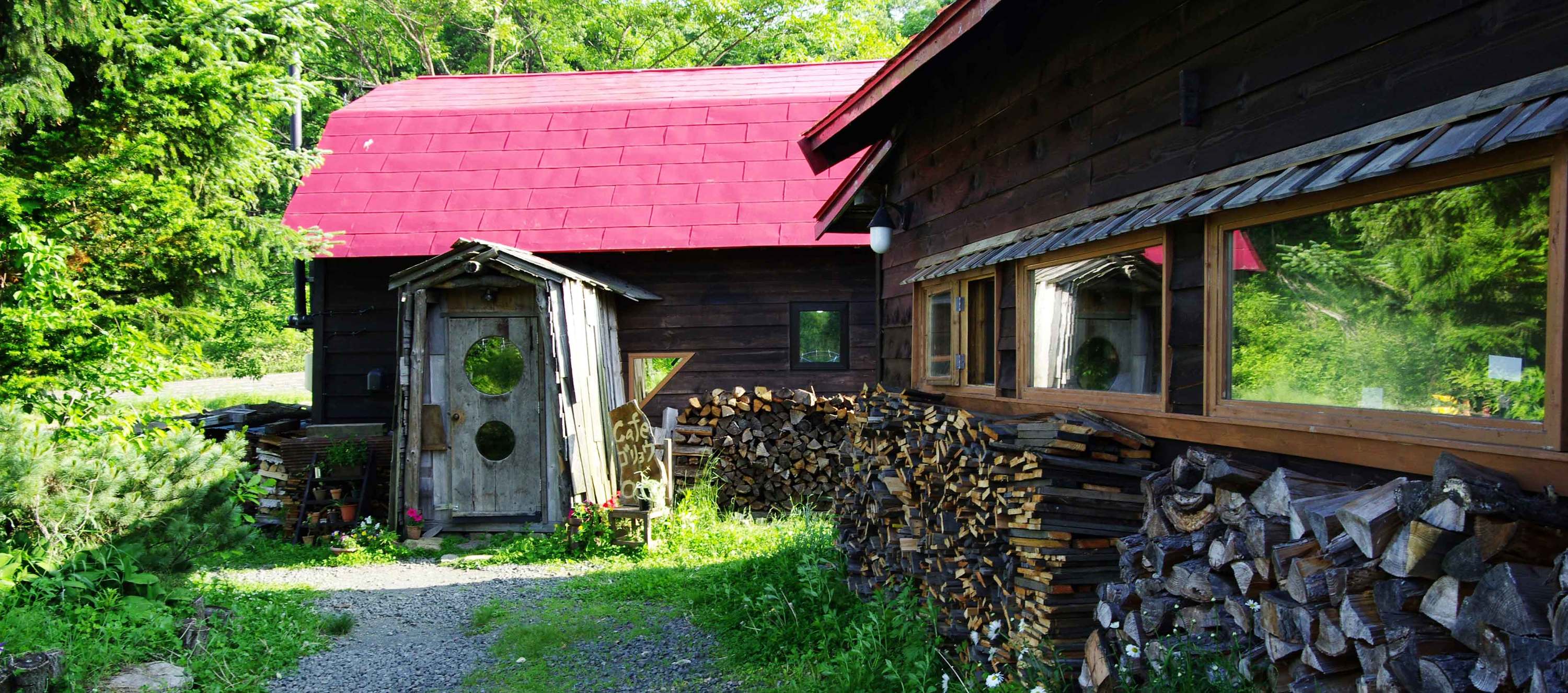 "About
Guesthouse"
Backpacker Accommodation Style
Our beds are 2 level bunk beds. We have a mixed dormitory room and a women only room.
The shower and toilet are shared. No meals are provided.
* We don't offer any private rooms, and no bookings are accepted for children 12 years or under.
Facilities
Kitchen, Internet and Wireless Internet access is free.
For guests staying more than 1 night, washing machine facilities are also available.
Guests may also order drinks or meals at Cafe Goryo during regular cafe hours, located next door (Please check the cafe website for more details)

"Charge"
1 night
>Mixed dormitory ¥2,500
>Women only dormitory ¥2,500
"Free Pick-up shuttle Service"
During summer season, we offer guests a free shuttle service to JR Furano Station.
There are 1 shuttle services everyday at 18:00. (Booking for this shuttle service must be made by phone or email at least by the day before arrival).

For guests checking out who require a shuttle service to JR Furano Station, there are 1 shuttle services everyday at 9:30. This can be done after arrival at Goryo Guest House.
(For guests staying during the April 1st – October 31st term).

"cafe Goryo"

We also run a cafe, which we renovated from an old barn. We wanted to keep the original atmosphere of the barn, so it is a little rustic, but we hope guests enjoy this 'old piece of Furano'.

We use all local Hokkaido ingredients for our menu which is made up of a variety of dishes which we enjoying during our round the world travels.

Business hours ◇ 11:00~20:00(19:30LO)
Web ◇ https://www.goryo.info/cafe/en/
Contact
Address : KamiGoryo, Furano-Shi, Hokkaid, Japan
Tel : 0167-23-5139
Email : mail@goryo.info